ANA MARIA EDULESCU Art Collections
Shop for artwork from ANA MARIA EDULESCU based on themed collections. Each image may be purchased as a canvas print, framed print, metal print, and more! Every purchase comes with a 30-day money-back guarantee.
About ANA MARIA EDULESCU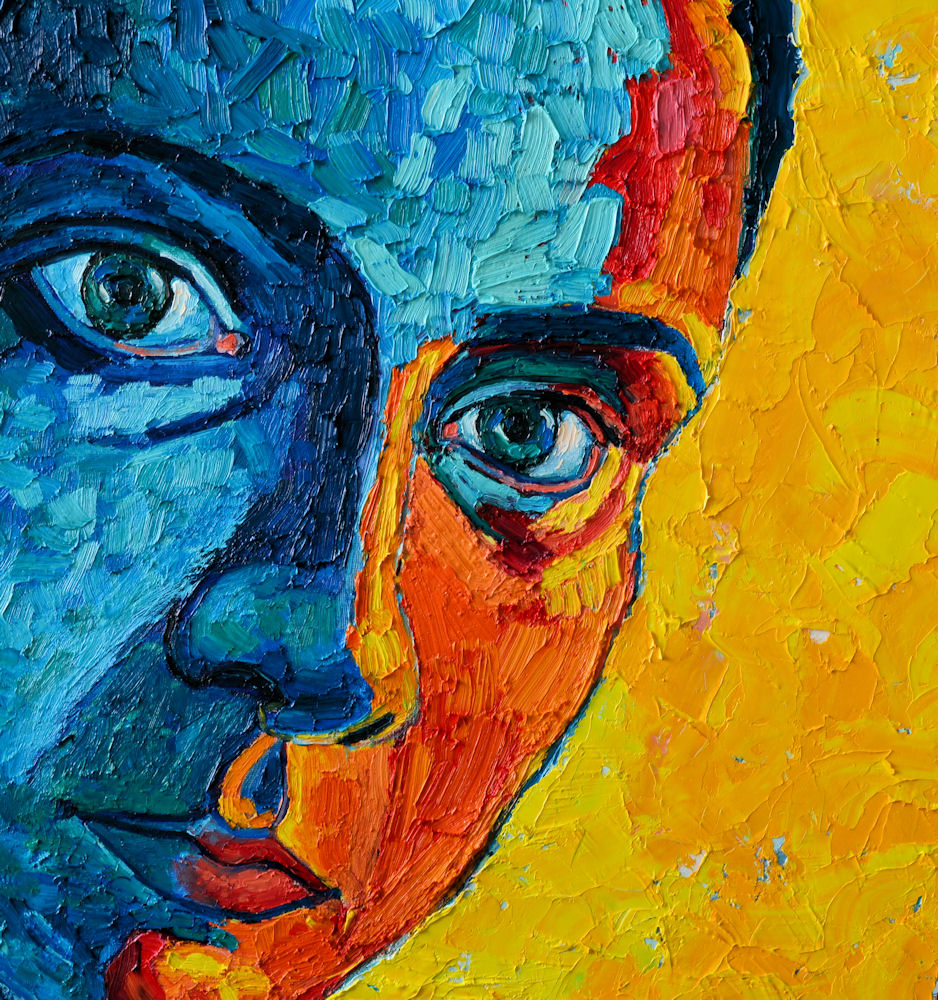 I am a professional full time artist living in Bucharest, Romania, specialized in impasto palette knife textured colorful oil paintings.

My paintings are textural impressionist, abstract figurative, with references to expressionism and fauvism.

My style is best expressed in my series of Abstract Cityscapes. I started this series of abstract cities many years ago and it is a recurrent theme for me. I am a wanderer, a beauty seeker ... traveling a lot and I find inspiration in the beauty of the places I am blessed to see. Always my eyes are haunted by Abstract City Patterns. Everywhere I wandered, in Europe, Asia, North Africa, always I seek for panoramic views of the cities in which I am able to observe what I call the Abstract City Patterns. The rhythm of the rooftops seen from the distance fascinates me. In my personal artistic vision the architectonic details create practically an aesthetic abstract pattern, that urges to be translated in differently morphed palette knife strokes and marks interacting with each other in various ways and generating the painterly quality of the impasto textures that I love so much.

Other subjects I love to approach in my paintings are flowers, animals, landscapes, portraits and I also enjoy to explore the non-objective abstract field.

Ship worldwide from 2007. My original paintings are in private and corporate collections all over the world, in Europe, USA, Canada, Australia, Brazil, Puerto Rico, Hong Kong, Singapore, Taiwan etc.


Referring to my creative process, the constant elements in my paintings are the textures applied in thick layers and the use of vibrant and dynamic colors. I am fascinated by the explosive sensuality of the rich and luxurious chromatic that you can explore and reinvent by working the medium of oil paint. For me color is life.I have been always attracted to vibrant colors and expressive textures and during the years I developed my textural impasto painting style. The vital energy of this world's beauty touches me deeply and I love to translate my perception into a personal vision. My goal in art is to express exuberance, vibrancy, light and joy ... I love my paintings pulsate with life and happiness ...
The gestural, bold and energetic approach in my palette knife strokes draw the eye of the viewer and long to be seen and even touched, as my paintings finally look like a mosaic of many colorful patches of thick oil paint placed over each other, generating unique textures.



I love to paint and l discovered that by capturing on canvas special moments from my life or my deepest thoughts and feelings, l was not only able to express myself, but l allow others to connect with me. Painting gives me unique moments of freedom ... l think that art does not need to confirm expectations, can be intriguing, even anarchic, if it is necessary... l live and create thinking that life is not measured by the breaths you take, but by the moments that take your breath away. That's why l'll continue to create because this is what l do.... about me.